THIS IS AN ARCHIVE OF EVERYTHING KIOSK HAS COLLECTED. TO MEET THE DIGITAL, WE HAVE A PHYSICAL, CURRENTLY IN STORAGE IN NEW YORK. NOTHING YOU SEE HERE IS FOR SALE. PLEASE USE AS A REFERENCE AND AN INSPIRATION AND PLEASE WRITE US IF YOU HAVE ANY QUESTIONS OR INFORMATION TO SHARE.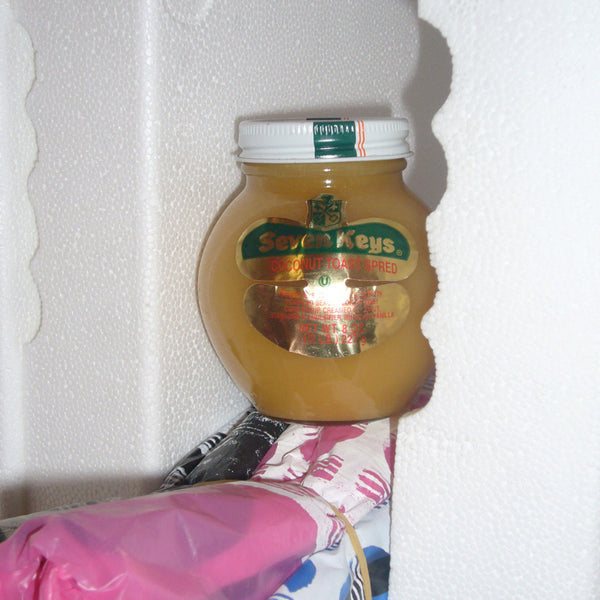 Coconut Toast Spread
8 oz.
Corn Syrup, Creamed Coconut, Stabilizer, Emulsifier & Imitation Vanilla
USA
For those days you are going loco and need a little coco in the morning. Sticky and sweet, great on toast, as the name suggests. An old Florida classic first produced in 1952 by a classic company. Perfect with that morning pina colada. "If you like Pina Coladas/And coconut toast spread/If you're not into yoga/And you're not afraid of bread/If you'd like making love at midnight/In the dunes on the Cape/Then I'm the treat that you've looked for/Buy a jar and escape." You know, when I was a kid, I always thought that song said "if you like being a colada" singing along to it, what a dork...