THIS IS AN ARCHIVE OF EVERYTHING KIOSK HAS COLLECTED. TO MEET THE DIGITAL, WE HAVE A PHYSICAL, CURRENTLY IN STORAGE IN NEW YORK. NOTHING YOU SEE HERE IS FOR SALE. PLEASE USE AS A REFERENCE AND AN INSPIRATION AND PLEASE WRITE US IF YOU HAVE ANY QUESTIONS OR INFORMATION TO SHARE.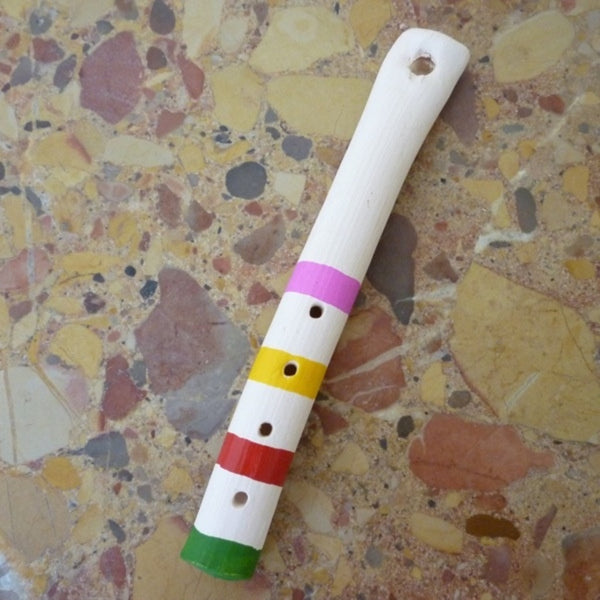 Clay Flute by Misterio
5" x .5"
Clay & Paint
PORTUGAL
How many clay things or flutes can one have? Plenty, especially when it is as pretty as this one. Fine for children, if you trust them, which I do. When you buy this flute you are buying a piece of history, no joke. History, that's where "Misterio" comes in or "Mystery." Misterio is the name of one of the four families in the Barcelos area working with this type of ceramic for two to three generations. The Barcelos rooster is as iconic to Portugal as the Finnish rooster is to Finland. When we visited their studio, the mother and her two sons were busy working away. The father, the original Misterio, was well-known for his devil figures and other provocative creations. Interestingly, they very closely resemble the figures made in Ocumicho, Mexico. The Portuguese were - and are - everywhere! Enjoy the whistle, it is special.