THIS IS AN ARCHIVE OF EVERYTHING KIOSK HAS COLLECTED. TO MEET THE DIGITAL, WE HAVE A PHYSICAL, CURRENTLY IN STORAGE IN NEW YORK. NOTHING YOU SEE HERE IS FOR SALE. PLEASE USE AS A REFERENCE AND AN INSPIRATION AND PLEASE WRITE US IF YOU HAVE ANY QUESTIONS OR INFORMATION TO SHARE.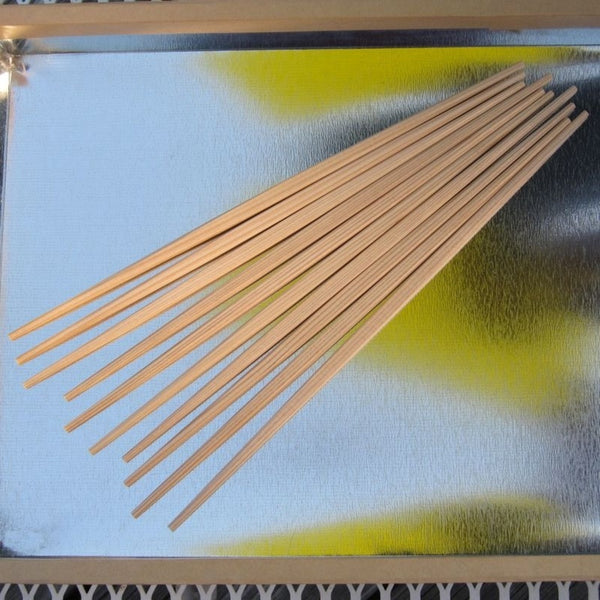 Chopsticks
10.5" set of 10
Yoshino Cedar
JAPAN
Yoshino cedar,
one of the best cedar forests in Japan.
Since 1902, this maker has produced these chopsticks with
this special cedar.
They also supply the Imperial Household.
So, if you think for a moment -
using these chopsticks
you could be eating, at the same moment,
with the same thing,
as the Emperor of Japan.
Am I allowed to suggest this?