THIS IS AN ARCHIVE OF EVERYTHING KIOSK HAS COLLECTED. TO MEET THE DIGITAL, WE HAVE A PHYSICAL, CURRENTLY IN STORAGE IN NEW YORK. NOTHING YOU SEE HERE IS FOR SALE. PLEASE USE AS A REFERENCE AND AN INSPIRATION AND PLEASE WRITE US IF YOU HAVE ANY QUESTIONS OR INFORMATION TO SHARE.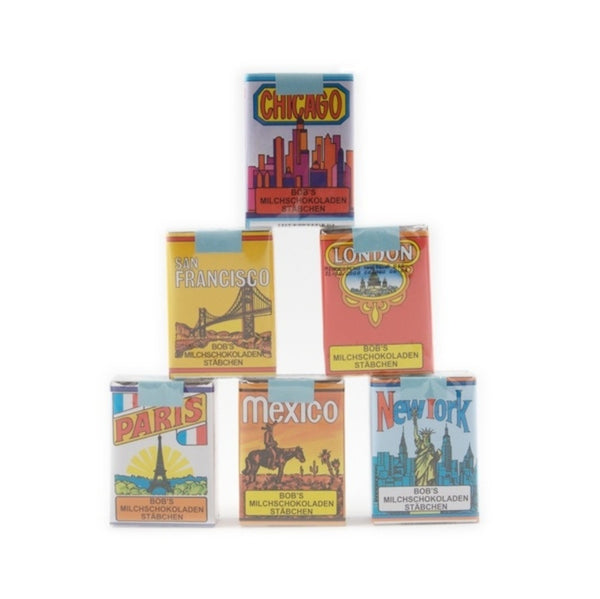 Chocolate Cigarettes
2.75" x 2" x .75"
Cocoa, Sugar & Milk Powder. May Contain Nuts!
GERMANY
Oh, I am sorry - not chocolate cigarettes, but chocolate STICKS. They don't look like those naughty fixations, do they? Just a coincidence! Do you know how many Germans smoke? It brought me back to the early 80s and going out to bars and smoking when I was 16 years old - there were clouds and clouds of smoke. You don't see candy cigs in the States much anymore, maybe there is a correlation between candy ones and the real deal? These goodies could be the reason so many people smoke in Germany! Really cool packaging - check out Mexico and New York - there is a little bit of KIOSK in everything you do.