THIS IS AN ARCHIVE OF EVERYTHING KIOSK HAS COLLECTED. TO MEET THE DIGITAL, WE HAVE A PHYSICAL, CURRENTLY IN STORAGE IN NEW YORK. NOTHING YOU SEE HERE IS FOR SALE. PLEASE USE AS A REFERENCE AND AN INSPIRATION AND PLEASE WRITE US IF YOU HAVE ANY QUESTIONS OR INFORMATION TO SHARE.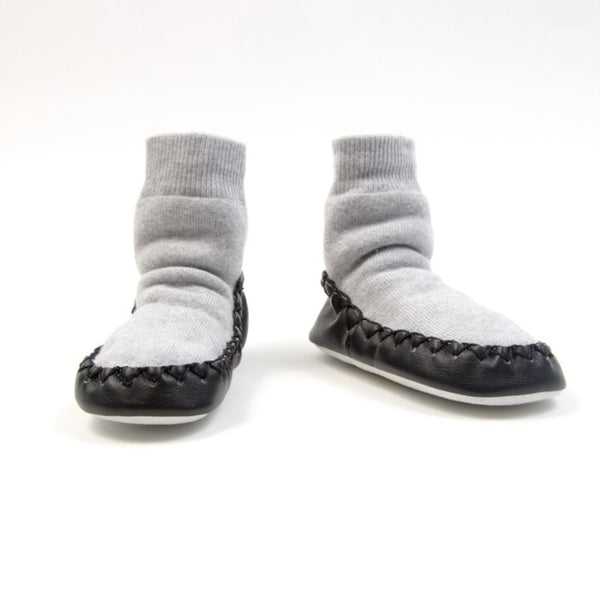 Childrens' Indoor Moccasins
Sizes 6 months - 2 years
Wool & Polyester with a Suede Sole
SWEDEN
When asking Swedes about their memories of these, most peoples' faces light up. Yes, they were a bit dumpy; yes, they still are; but their being a soft, robust mix between a sock and a slipper that still had a good grip for running around the house - this, our Swedes felt, was their play-date saver. Yes, today's parents have - "of course!" - gotten their kids a pair. The indoor moccasin of Sweden was conceived in the early seventies and has all the goofy characteristics of that time.