THIS IS AN ARCHIVE OF EVERYTHING KIOSK HAS COLLECTED. TO MEET THE DIGITAL, WE HAVE A PHYSICAL, CURRENTLY IN STORAGE IN NEW YORK. NOTHING YOU SEE HERE IS FOR SALE. PLEASE USE AS A REFERENCE AND AN INSPIRATION AND PLEASE WRITE US IF YOU HAVE ANY QUESTIONS OR INFORMATION TO SHARE.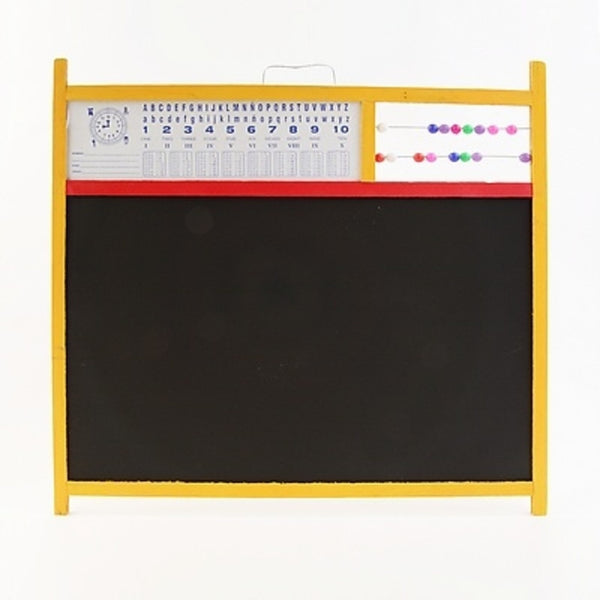 Childrens Chalkboard
21" x .5" x 22"
Wood, Chalkboard Paint & Plastic
MEXICO
Really, this piece could work wonders on your child. It did for my generation, hours of creativity on my own without electronics, but then Atari stepped in and life was never the same. A friend who is a mom said this is a beautiful thing, but maybe as a design object; she was not certain her child would actually be entertained by its simplicity. Perhaps this is a piece to hang on the wall as decoration, or maybe this is a good gift to give, something parents would never buy for their own child, but they would love to have it for themselves.