THIS IS AN ARCHIVE OF EVERYTHING KIOSK HAS COLLECTED. TO MEET THE DIGITAL, WE HAVE A PHYSICAL, CURRENTLY IN STORAGE IN NEW YORK. NOTHING YOU SEE HERE IS FOR SALE. PLEASE USE AS A REFERENCE AND AN INSPIRATION AND PLEASE WRITE US IF YOU HAVE ANY QUESTIONS OR INFORMATION TO SHARE.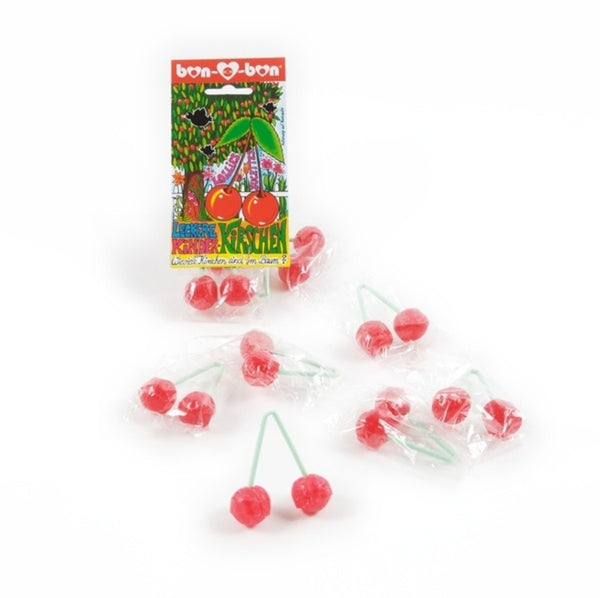 Cherry Lollies
33" x 3" 
Sugar, Coloring & Paper
GERMANY
The illustration asks, how many cherries are in the tree? Can you count them? Sixteen cherries are in the package! Trawigo is the manufacturer and their telephone hold message is "The Candy Man"...he mixes it with love and makes the world taste good. I'm going to invite the Candy Man over to our studio for a good time. Cherries belong in the Black Forest because of the namesake cake and the boozy Kirschwasser. Imagine this, the Candy Man, Black Forest cake and Kirschwasser - that's a fun afternoon. 11/07: The very sad news is the company is closing its doors at the end of the year, so no more cherries. After 50 years, good luck, Candy Man, we will miss you...