THIS IS AN ARCHIVE OF EVERYTHING KIOSK HAS COLLECTED. TO MEET THE DIGITAL, WE HAVE A PHYSICAL, CURRENTLY IN STORAGE IN NEW YORK. NOTHING YOU SEE HERE IS FOR SALE. PLEASE USE AS A REFERENCE AND AN INSPIRATION AND PLEASE WRITE US IF YOU HAVE ANY QUESTIONS OR INFORMATION TO SHARE.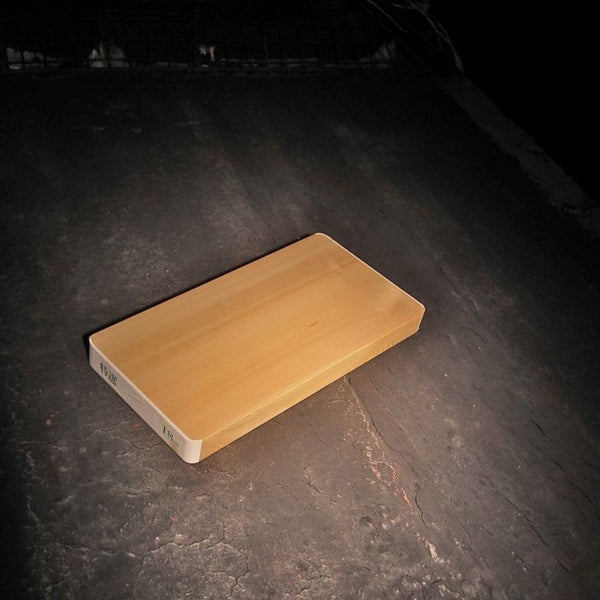 Cedar Cutting Board
7" x 14" x 1.25"
Cedar
JAPAN
Second came the cedar cutting board.
Before, I owned only two Teflon boards:
ONE for fish and ONE for onions.
For vegetables I had none,
but I was looking for something...
maple boards from Vermont are aesthetically lovely,
but only for cheese and crackers.
Let's face it.
When I found this board I knew it was my solution.
Lightweight, strong, naturally antibacterial,
it smells good and lasts.
Heat up your carry-out from Mondriani and fast-chop some garnish
or cook a whole meal of
triple-seared steamed greens, quick fried tofu with
hysterically-prepped cilantro greens.
Either way
you are OK.