THIS IS AN ARCHIVE OF EVERYTHING KIOSK HAS COLLECTED. TO MEET THE DIGITAL, WE HAVE A PHYSICAL, CURRENTLY IN STORAGE IN NEW YORK. NOTHING YOU SEE HERE IS FOR SALE. PLEASE USE AS A REFERENCE AND AN INSPIRATION AND PLEASE WRITE US IF YOU HAVE ANY QUESTIONS OR INFORMATION TO SHARE.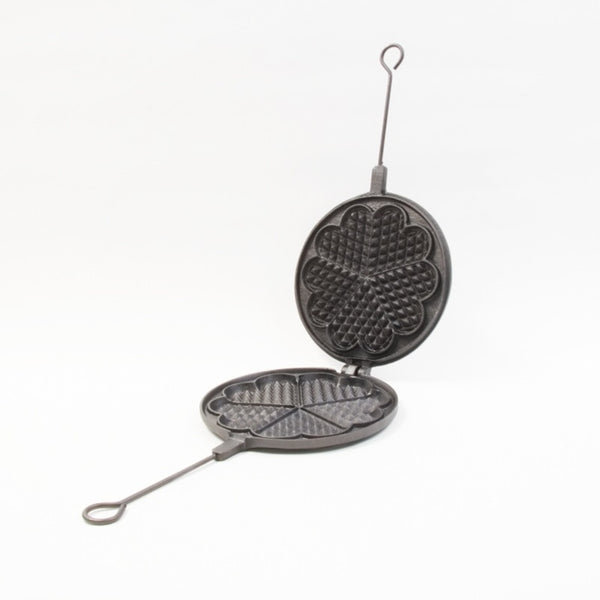 Cast Iron Waffle Iron
16" x 8"ø
Cast Iron
SWEDEN
Heavy duty, we repeat, heavy, heavy duty cast iron waffle iron. These times it's hard to come by any kind of stove-ware that isn't conveniently draped in Teflon and the like. While great for doing the dishes, that layer of plastic does take away some of the taste of butter + iron that really adds to any dish. These have been made by the same manufacturer since 1906, when the founder came back from the States(!)to start his empire in Sweden. Skeppshult - the place - is unique in that they have extremely good sand for casting (iron casts are made by sand), which is one of the reasons for the fantastic quality. Comes supplied with a Swedish waffle recipe. We suggest buying the Swedish whisk to whip your cream and the Hjortron jam to eat with the waffles, just like in the old country.