THIS IS AN ARCHIVE OF EVERYTHING KIOSK HAS COLLECTED. TO MEET THE DIGITAL, WE HAVE A PHYSICAL, CURRENTLY IN STORAGE IN NEW YORK. NOTHING YOU SEE HERE IS FOR SALE. PLEASE USE AS A REFERENCE AND AN INSPIRATION AND PLEASE WRITE US IF YOU HAVE ANY QUESTIONS OR INFORMATION TO SHARE.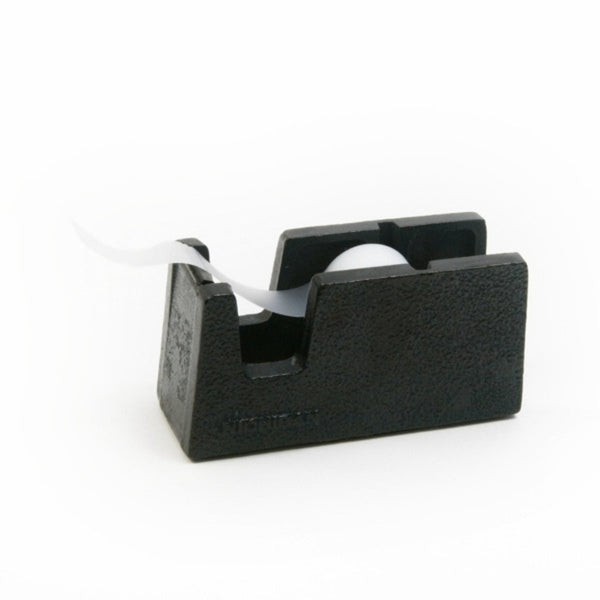 Cast Iron Tape Dispenser
5" x 2" x 2.5"
Cast Iron & Metal
JAPAN
This object is the epitome of anonymous design. It's what a tape dispenser should be: a chunk of iron that stays put. It does not budge when you maneuver with one hand: it's a solid piece of hardware for the desk. After forty-five years of production, it has been dropped from the company's line. It is dead stock - once it is gone, it is gone for good.