THIS IS AN ARCHIVE OF EVERYTHING KIOSK HAS COLLECTED. TO MEET THE DIGITAL, WE HAVE A PHYSICAL, CURRENTLY IN STORAGE IN NEW YORK. NOTHING YOU SEE HERE IS FOR SALE. PLEASE USE AS A REFERENCE AND AN INSPIRATION AND PLEASE WRITE US IF YOU HAVE ANY QUESTIONS OR INFORMATION TO SHARE.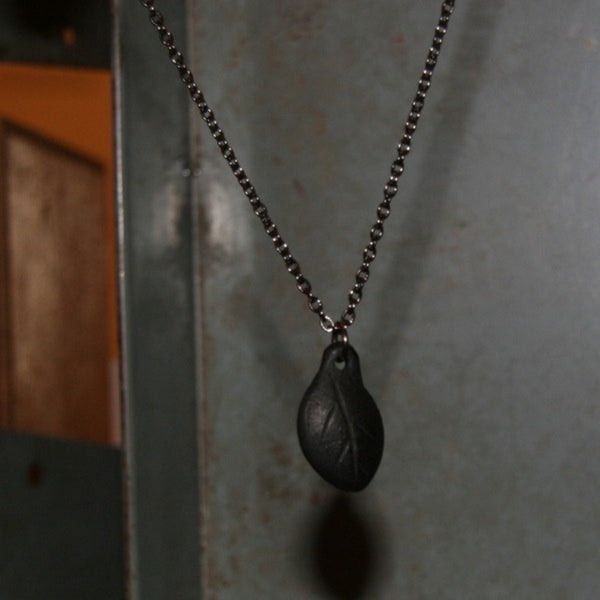 Cast Iron Leaf Pendant Necklace
Pendant: 1.35" x .75", Chain: 12.5" long
Cast Iron
JAPAN
Cast iron was one of Japan's first technologies—from the late Jomon Period (fourth century B.C. to third century B.C). These pendants are from Iwate, a region rich in iron. The black color is the result of a Japanese lacquer glaze called urushi, which prevents rust. It is unusual to make jewelry out of cast iron metal. The pendant has a nice weight - the chain is a complementary black-oxidized silver. It unclasps allowing you to add on to it - perhaps a white shell or another charm.