THIS IS AN ARCHIVE OF EVERYTHING KIOSK HAS COLLECTED. TO MEET THE DIGITAL, WE HAVE A PHYSICAL, CURRENTLY IN STORAGE IN NEW YORK. NOTHING YOU SEE HERE IS FOR SALE. PLEASE USE AS A REFERENCE AND AN INSPIRATION AND PLEASE WRITE US IF YOU HAVE ANY QUESTIONS OR INFORMATION TO SHARE.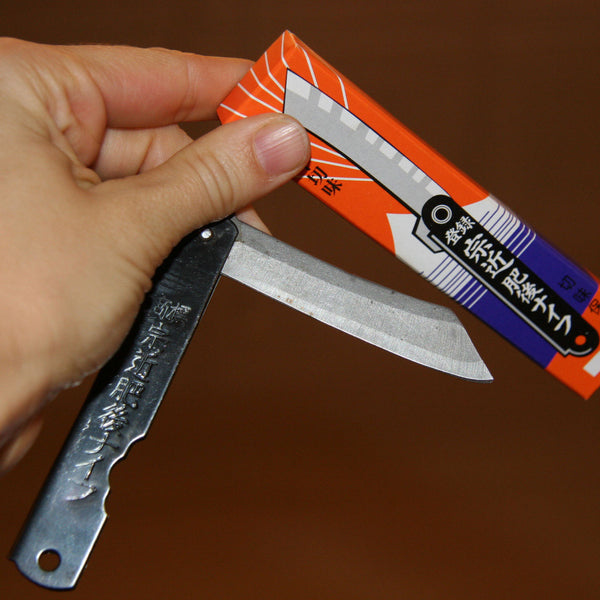 Carpenters Knife
6" open, 4" closed
Carbon Steel Blade & Iron Case
JAPAN
A traditional carpenter's knife from the Kansai region with a reputation. The knife is called Higo because it was historically very popular in the Higo region of Kyushu. It's the perfect thing to keep in your bag for all the odd carpentry jobs and projects that come up during the day. There's a hole on one end to tie a rope through. Very sharp! So take care! Easy to open and close which I consider a plus as I find multi-tools intimidating. I'm convinced one day I'll slice my finger off on one - hence, the Higo knife.