THIS IS AN ARCHIVE OF EVERYTHING KIOSK HAS COLLECTED. TO MEET THE DIGITAL, WE HAVE A PHYSICAL, CURRENTLY IN STORAGE IN NEW YORK. NOTHING YOU SEE HERE IS FOR SALE. PLEASE USE AS A REFERENCE AND AN INSPIRATION AND PLEASE WRITE US IF YOU HAVE ANY QUESTIONS OR INFORMATION TO SHARE.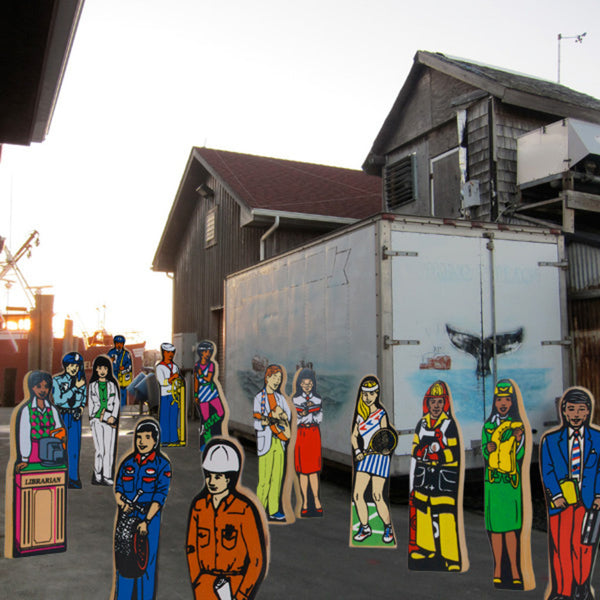 Career Figures
5.5" x 1.5" x .75"
Wood & Child Safe Paint
An American product with American people now made in China
So, you are a figure in the family, but can you teach your child to be a figurehead? Give a child the opportunity - or give anyone you know who questions their career choice the opportunity - to fantasize about 15 different roles in the working world. From computer programmer to postman to nurse to checkout girl, get ready to take on the planet. And think about it: when someone asks you that nervy question, "What do you do?" you can hand them one of these figures and walk away. Sure, they might wonder why you don't look like a football player or a fireman, but stroll off and leave them guessing. It's incredibly gratifying and amazing what a figure can do, even a small wooden one.