THIS IS AN ARCHIVE OF EVERYTHING KIOSK HAS COLLECTED. TO MEET THE DIGITAL, WE HAVE A PHYSICAL, CURRENTLY IN STORAGE IN NEW YORK. NOTHING YOU SEE HERE IS FOR SALE. PLEASE USE AS A REFERENCE AND AN INSPIRATION AND PLEASE WRITE US IF YOU HAVE ANY QUESTIONS OR INFORMATION TO SHARE.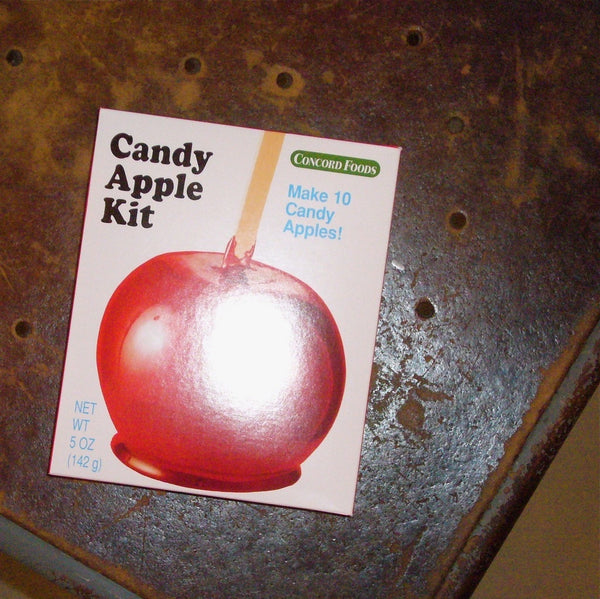 Candy Apple Kit
6" x 8" x 1"
Corn Syrup, Artificial Flavor & Red 40
USA
Take a bite out of crime - or the BIG APPLE - with your own little apple on a stick. Who cares if you have no dental insurance and with every bite you are taking a risk? How many times a year do you sit down to one of these babies? Crunchy and sure to cure your sweet tooth for the next two years.