THIS IS AN ARCHIVE OF EVERYTHING KIOSK HAS COLLECTED. TO MEET THE DIGITAL, WE HAVE A PHYSICAL, CURRENTLY IN STORAGE IN NEW YORK. NOTHING YOU SEE HERE IS FOR SALE. PLEASE USE AS A REFERENCE AND AN INSPIRATION AND PLEASE WRITE US IF YOU HAVE ANY QUESTIONS OR INFORMATION TO SHARE.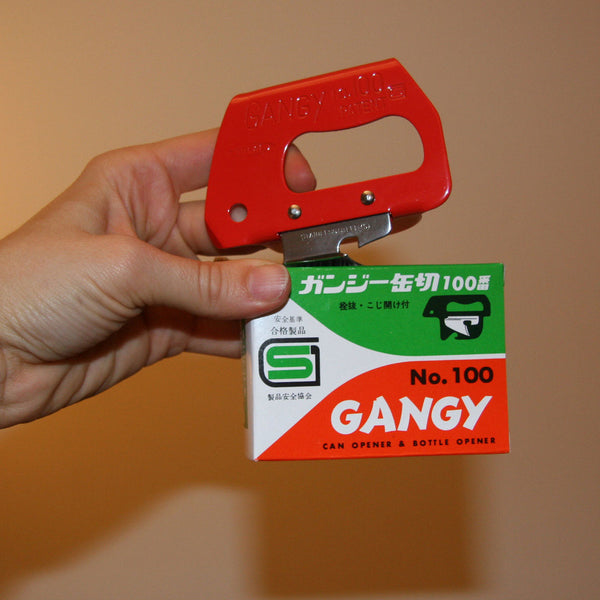 Can and Bottle Opener Gangy
3" x 2"
Powder Coated Steel
JAPAN
Let's open cans and bottles with joyful pleasure of nostalgic design wonderment, shall we? The G-A-N-G-Y is red and oh-so-romantic. Would you be mine, sweetheart? You have no idea what I can cook with a couple of cans and a few good bottles. This is what you want to have if you have no other cooking tools in your kitchen. Cooking is an easy 1, 2, 3 with the G-A-N-G-Y.