THIS IS AN ARCHIVE OF EVERYTHING KIOSK HAS COLLECTED. TO MEET THE DIGITAL, WE HAVE A PHYSICAL, CURRENTLY IN STORAGE IN NEW YORK. NOTHING YOU SEE HERE IS FOR SALE. PLEASE USE AS A REFERENCE AND AN INSPIRATION AND PLEASE WRITE US IF YOU HAVE ANY QUESTIONS OR INFORMATION TO SHARE.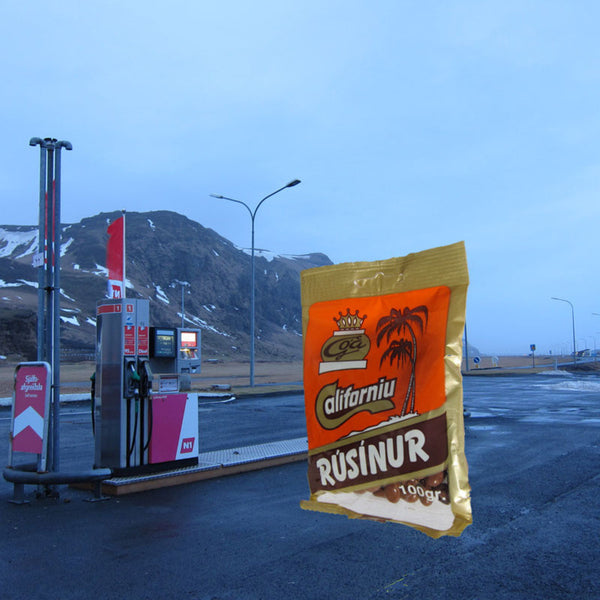 California Rusinier
100 g.
California Seedless Raisins, Cocoa Butter, Cocoa Liquor, Sugar, Dry Whole Milk, Lecithin & Vanillin
ICELAND
The Icelandic Raisinets. I concluded that the raisins come from California based on the name. For whatever reason, I traditionally eat Raisinets at the movies, so I tested these out while we were at the Volcano Show in Reykjavik. Small and tasty, soft and fresh raisins that do not get stuck in your teeth. Long lasting flavor, good quality chocolate. Lava explosions on the screen with Rusinier going down the pipe. You know the saying fire and ice? This was fire and nice...