THIS IS AN ARCHIVE OF EVERYTHING KIOSK HAS COLLECTED. TO MEET THE DIGITAL, WE HAVE A PHYSICAL, CURRENTLY IN STORAGE IN NEW YORK. NOTHING YOU SEE HERE IS FOR SALE. PLEASE USE AS A REFERENCE AND AN INSPIRATION AND PLEASE WRITE US IF YOU HAVE ANY QUESTIONS OR INFORMATION TO SHARE.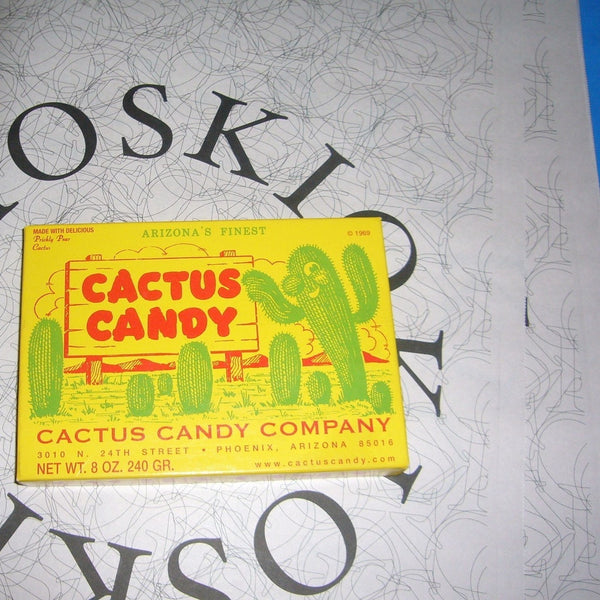 Cactus Candy
6.5" x 4.5" x .75", 8 oz.
Water, Sugar, Prickly Pear Cactus Juice & Oil of Lemon, etc.
USA
They call it "the maverick." It is Arizona's finest - it's prickly and can be touchy; it sticks to its beliefs as much as your fingers and some people call it "wild." Cactus Candy - it tastes sweet, but is oh so spicy. A staple in Arizona - does the little cactus on the cover remind you of you-know-who? All thorns and smiles.