THIS IS AN ARCHIVE OF EVERYTHING KIOSK HAS COLLECTED. TO MEET THE DIGITAL, WE HAVE A PHYSICAL, CURRENTLY IN STORAGE IN NEW YORK. NOTHING YOU SEE HERE IS FOR SALE. PLEASE USE AS A REFERENCE AND AN INSPIRATION AND PLEASE WRITE US IF YOU HAVE ANY QUESTIONS OR INFORMATION TO SHARE.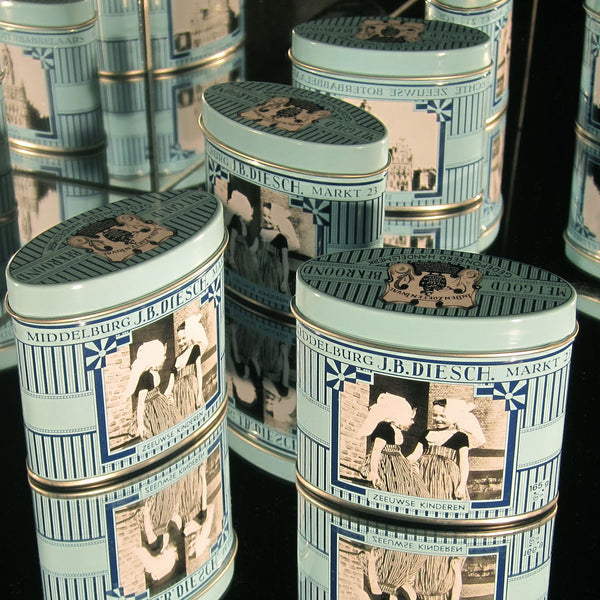 Butterscotch Tin
3.5" x 3"
Sugar, Glucose, Butter & Salt
THE NETHERLANDS
Butterscotch that tastes exactly like the butterscotch I made when I was 8 years old and was going through a taffy, butterscotch, caramel-making phase. Did you go through that too? Boterbabbelaar, as it's called in Dutch, has been produced by the firm J.B. Diesch the same way since 1892 in Zeeland, which is adjacent to Belgium. The tin is almost as good as the sweet.