THIS IS AN ARCHIVE OF EVERYTHING KIOSK HAS COLLECTED. TO MEET THE DIGITAL, WE HAVE A PHYSICAL, CURRENTLY IN STORAGE IN NEW YORK. NOTHING YOU SEE HERE IS FOR SALE. PLEASE USE AS A REFERENCE AND AN INSPIRATION AND PLEASE WRITE US IF YOU HAVE ANY QUESTIONS OR INFORMATION TO SHARE.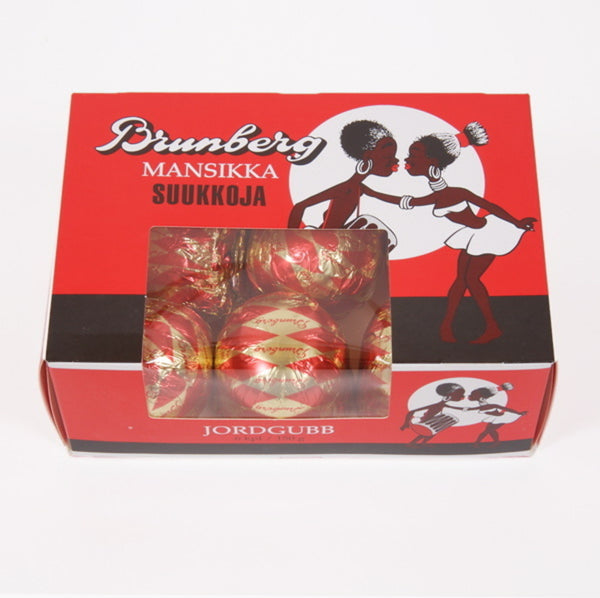 Brunberg Kisses
Box: 4.5" x 2.5" x 6.5"
Chocolate, Corn Syrup, Vegetable Fat, Coco, Flour, Egg White & Natural Flavor
FINLAND
Brunberg kisses are unique. First, unique to Finland because they are sold nowhere else. Second, because they are like no other sweet I have tasted. As we could not visit the factory I suspect a secret recipe is being used. A kiss is a light and fluffy cream filling sitting on a thin meringue-like crust, coated with a delicate layer of chocolate. Somehow strawberry flavor seemed most appropriate to kissing. Likely due to the vast amounts of strawberry lip-gloss I used when I was a kid. Pucker up!