THIS IS AN ARCHIVE OF EVERYTHING KIOSK HAS COLLECTED. TO MEET THE DIGITAL, WE HAVE A PHYSICAL, CURRENTLY IN STORAGE IN NEW YORK. NOTHING YOU SEE HERE IS FOR SALE. PLEASE USE AS A REFERENCE AND AN INSPIRATION AND PLEASE WRITE US IF YOU HAVE ANY QUESTIONS OR INFORMATION TO SHARE.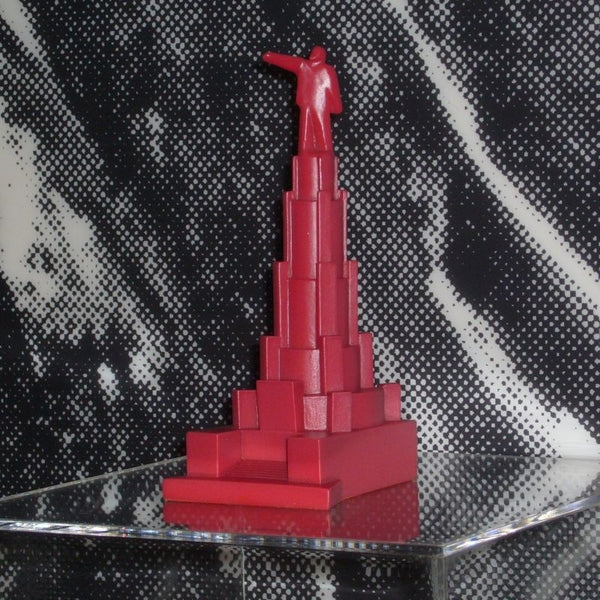 Boym "Palace of the Soviets"
6" x 2.75" x 2.25"
Resin
USA
For Mini-Exhibition #6, "EXTINCT: Products from the Soviet State Store," Constantin and Laurene Boym created this limited-edition piece for KIOSK entitled "Palace of the Soviets," an object based on a monument to the Soviet state designed in the 1930s by Boris Iofan for Moscow. It was never built, hence... EXTINCT. For the exhibition they produced 85 miniature versions of the monument. You too can have your own personal dictator on your desk; after all, now that Bush is out of office, don't you need a little something special to replace him?