THIS IS AN ARCHIVE OF EVERYTHING KIOSK HAS COLLECTED. TO MEET THE DIGITAL, WE HAVE A PHYSICAL, CURRENTLY IN STORAGE IN NEW YORK. NOTHING YOU SEE HERE IS FOR SALE. PLEASE USE AS A REFERENCE AND AN INSPIRATION AND PLEASE WRITE US IF YOU HAVE ANY QUESTIONS OR INFORMATION TO SHARE.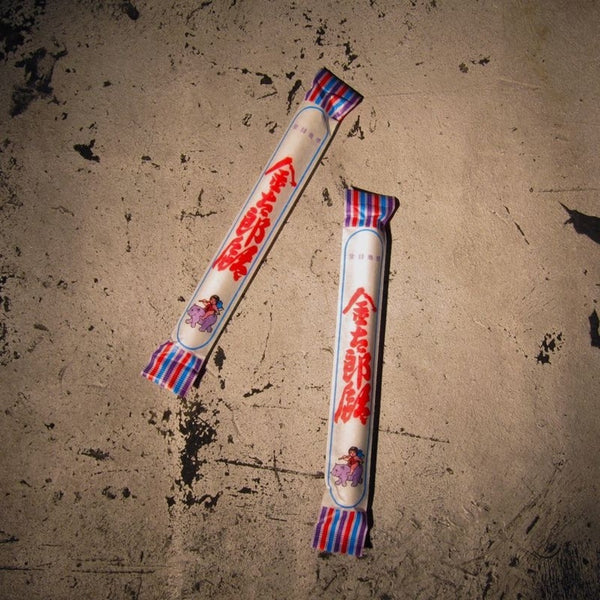 Boy Candy Sticks
10.25" x 1.5"
Starch Syrup, Sugar, Flour & Food Dye
JAPAN
Crack me open and you will find
a little little little face
of a
little little boy inside.
This little boy is Kintaro
from Japanese folklore,
he has super-human strength
and this has super-human amounts of sugar.
A friend told me her brother claimed it was poison
and until she was 13, she believed him!