THIS IS AN ARCHIVE OF EVERYTHING KIOSK HAS COLLECTED. TO MEET THE DIGITAL, WE HAVE A PHYSICAL, CURRENTLY IN STORAGE IN NEW YORK. NOTHING YOU SEE HERE IS FOR SALE. PLEASE USE AS A REFERENCE AND AN INSPIRATION AND PLEASE WRITE US IF YOU HAVE ANY QUESTIONS OR INFORMATION TO SHARE.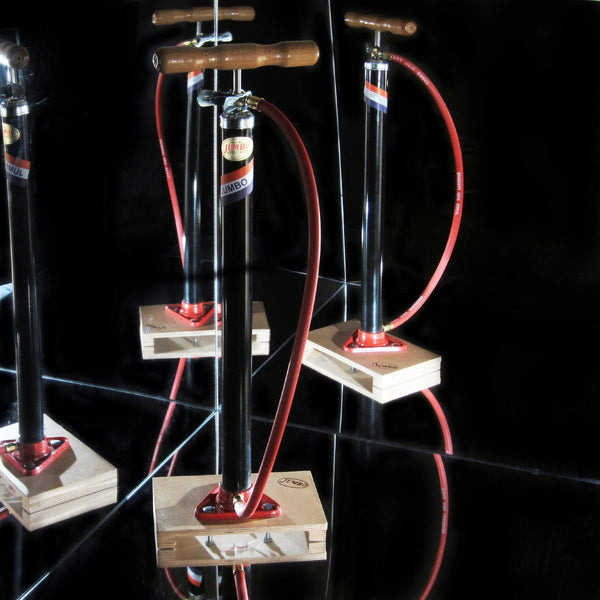 Bicycle Pump
23" x 8" x 5"
Metal, Wood & Rubber
THE NETHERLANDS
My family members were all avid bike riders. At one point, my father was into long-distance riding on Sunday afternoons - it was some type of a loneliness of the long-distance biker story. Anyway, you might guess that my dad was a bit of a collector and an object nut, given who I am. Antiques, the Whole Earth Catalog, gadgets, a garage filled to the brim - with every new hobby came a new set of gear. There were bike pedals from Japan, baskets from England, carriers from the Netherlands, repair kits from Taiwan, etc. However, the one steady item was the bike pump. Despite all of the changes and trends, it remained a constant. Now I know why, as this pump was the one found in our New Jersey garage and in every Dutch household. Ask a Dutch person - they will tell you so! I cannot tell a lie! Comes with adapters for American tires.