THIS IS AN ARCHIVE OF EVERYTHING KIOSK HAS COLLECTED. TO MEET THE DIGITAL, WE HAVE A PHYSICAL, CURRENTLY IN STORAGE IN NEW YORK. NOTHING YOU SEE HERE IS FOR SALE. PLEASE USE AS A REFERENCE AND AN INSPIRATION AND PLEASE WRITE US IF YOU HAVE ANY QUESTIONS OR INFORMATION TO SHARE.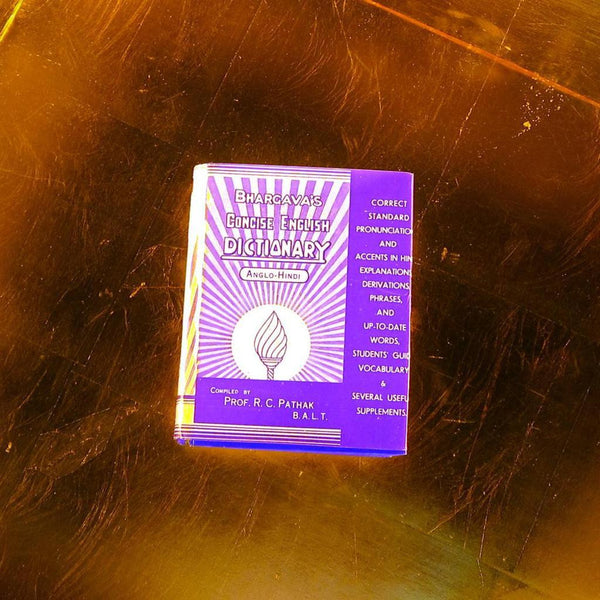 Bhargava's Dictionary
5.5" x 4.5" x 1.5"
Paper
INDIA
While in India, I quickly realized I needed a guide, but not in the way I was used to. I wasn't looking for a local to explain things to me or an expat who could give me a rundown, although both of those did prove helpful every day. I needed something that did not talk, that would not block my hearing, that would alert and open my mind to everything around me in such a complete way it would overwhelm all of my standard impulses, all of my senses. I knew it had to come from the mind and from within. Where else would I find this than in a dictionary? Searching for an English word and reading the Indian definition gave me immediate insight into the way of the world on the sub-continent. Over "67,89,000" copies sold, this already tells one enough: look with your eyes and see the typo carefully, then consider. This is your beginning. "Correct, standard pronunciation and accents in Hindi."