THIS IS AN ARCHIVE OF EVERYTHING KIOSK HAS COLLECTED. TO MEET THE DIGITAL, WE HAVE A PHYSICAL, CURRENTLY IN STORAGE IN NEW YORK. NOTHING YOU SEE HERE IS FOR SALE. PLEASE USE AS A REFERENCE AND AN INSPIRATION AND PLEASE WRITE US IF YOU HAVE ANY QUESTIONS OR INFORMATION TO SHARE.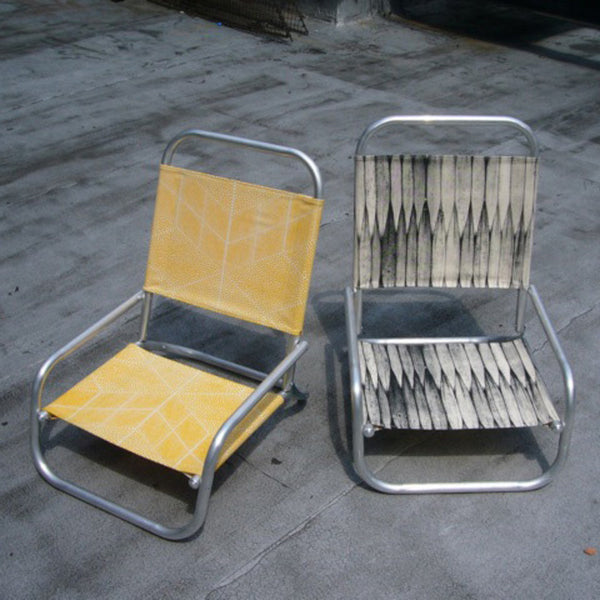 Beach Chair
20" x 25" x 30"
Handmade Printed Cotton Canvas
USA
Salvor, known for their prints. KIOSK, known for its love of folding furniture. Telescope, making things for 103 years. Telescope first made the frame in 1972. We wanted canvas, we thought of Salvor, we asked for the prints. Salvor produced the prints, we sent the fabric to Telescope, Telescope made the chairs, and what you see today is a result of three independent American companies working together. Work with what people do best, work with their limitations in mind, make it happen, make good products that people can use and enjoy. This is the goal and why we are doing what we do.