THIS IS AN ARCHIVE OF EVERYTHING KIOSK HAS COLLECTED. TO MEET THE DIGITAL, WE HAVE A PHYSICAL, CURRENTLY IN STORAGE IN NEW YORK. NOTHING YOU SEE HERE IS FOR SALE. PLEASE USE AS A REFERENCE AND AN INSPIRATION AND PLEASE WRITE US IF YOU HAVE ANY QUESTIONS OR INFORMATION TO SHARE.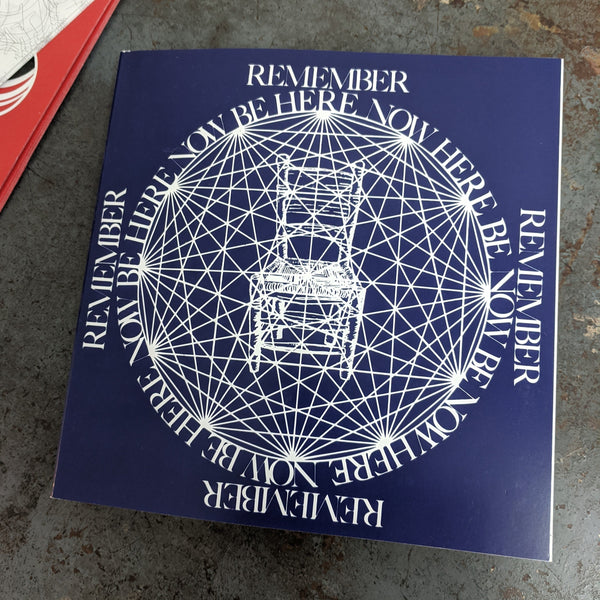 Be Here Now
8" x 8"
Paper
USA
The iconic self-awareness manual by Ram Dass first published in 1971. Cheap for what it is. Needed for this moment in time. I read it, you read it, we all read it.  I never take life manuals too seriously, but I do find gems of info in there when I distill them down. Nice paper and printing, inspiring illustrations. 43rd printing, almost a million copies distributed. Now that's what I call a successful piece of paper. 
Who will write the next?