THIS IS AN ARCHIVE OF EVERYTHING KIOSK HAS COLLECTED. TO MEET THE DIGITAL, WE HAVE A PHYSICAL, CURRENTLY IN STORAGE IN NEW YORK. NOTHING YOU SEE HERE IS FOR SALE. PLEASE USE AS A REFERENCE AND AN INSPIRATION AND PLEASE WRITE US IF YOU HAVE ANY QUESTIONS OR INFORMATION TO SHARE.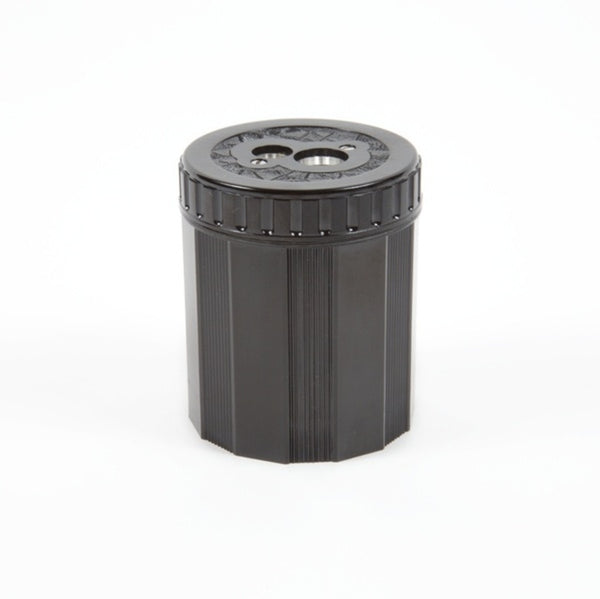 Bakelite Pencil Sharpener
2" x 2.5"
Duroplast & Metal
GERMANY
A recycled material, Duroplast is as strong as steel. The car of the GDR, the Trabant, was made of Duroplast, and thus was the first car made of recycled materials. Also made of Duroplast and designed in the 1950s, the Dux sharpener has two openings: one for fat and one for standard pencils. Need we say more?