THIS IS AN ARCHIVE OF EVERYTHING KIOSK HAS COLLECTED. TO MEET THE DIGITAL, WE HAVE A PHYSICAL, CURRENTLY IN STORAGE IN NEW YORK. NOTHING YOU SEE HERE IS FOR SALE. PLEASE USE AS A REFERENCE AND AN INSPIRATION AND PLEASE WRITE US IF YOU HAVE ANY QUESTIONS OR INFORMATION TO SHARE.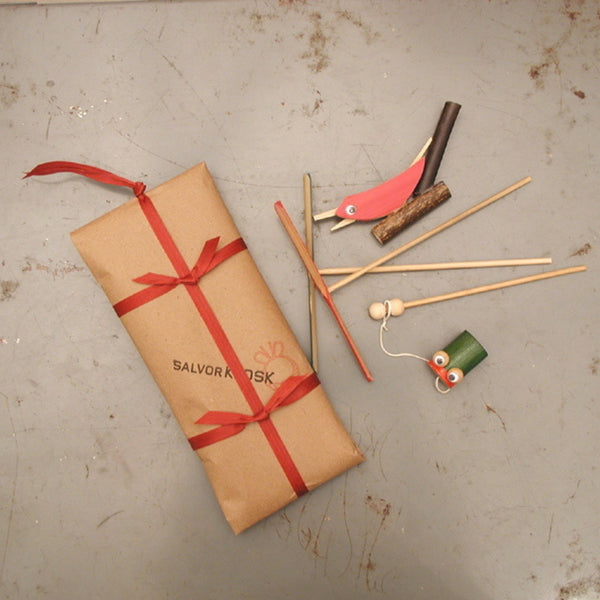 Bag of 3 Bamboo Toys
5" x 6.5"
Bamboo
JAPAN
Walk into any toy store in the United States today and you will pretty much find plastic on plastic. When we came across these bamboo toys, we were relieved. Every Japanese person seems to recognize them as the toys that a grandparent or visiting relative once gave them. This is something the neighborhood general store or DIY shop would stock. Unfortunately, those shops are disappearing in Japan, as well as in the United States, so it has become harder and harder to find them. The ones we found have been made in the same way, with the same packaging for the past 60 years. The frog toy makes the most amazing noise. Please note: we discovered the dragonfly posts should be shaved down slightly on one the end to be assembled - this ensures a snug fit and successful flying.