THIS IS AN ARCHIVE OF EVERYTHING KIOSK HAS COLLECTED. TO MEET THE DIGITAL, WE HAVE A PHYSICAL, CURRENTLY IN STORAGE IN NEW YORK. NOTHING YOU SEE HERE IS FOR SALE. PLEASE USE AS A REFERENCE AND AN INSPIRATION AND PLEASE WRITE US IF YOU HAVE ANY QUESTIONS OR INFORMATION TO SHARE.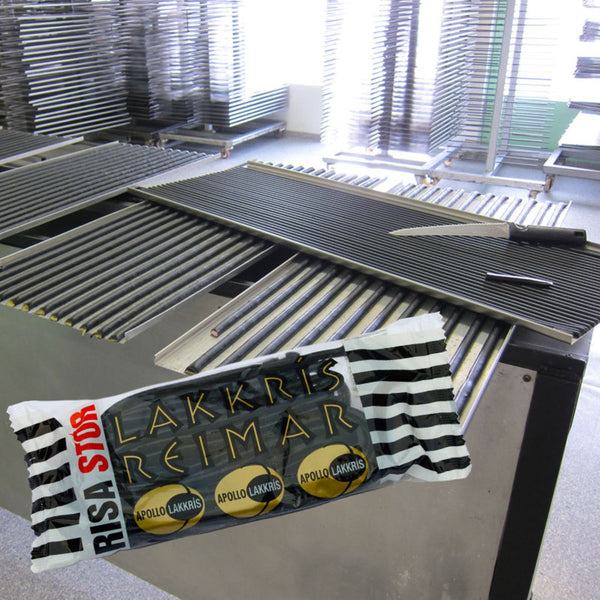 Apollo Filled Licorice Rope
200 g.
Sugar, Flour, Licorice, Salt, Salmiac, Colors, Sorbitol, Lactic Acid, Flavors & Vegetable Oil
ICELAND
If you like licorice, then you should sample this, it either takes you there or takes you nowhere. Good to know. Great texture, and chewing time is enough to feel gratification but not be bothered. Different licorices are like cow butter and goat butter. If you like one, eat one. If you like both, then switch them up from time to time.