THIS IS AN ARCHIVE OF EVERYTHING KIOSK HAS COLLECTED. TO MEET THE DIGITAL, WE HAVE A PHYSICAL, CURRENTLY IN STORAGE IN NEW YORK. NOTHING YOU SEE HERE IS FOR SALE. PLEASE USE AS A REFERENCE AND AN INSPIRATION AND PLEASE WRITE US IF YOU HAVE ANY QUESTIONS OR INFORMATION TO SHARE.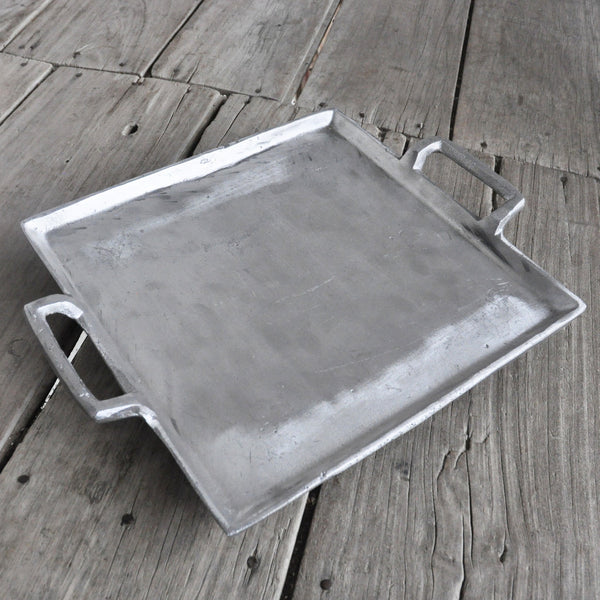 Aluminum Tray
14.5" x 11.5" x 2.5"
Aluminum
COLOMBIA
And how! Here's a tea tray for Marco to bring me my afternoon tea. Though I have never been to Colombia, my friend Chris tells me many things there are made of aluminum. Chris suggests that if you don't care about tea, and thus you don't need a tray, you can use the tray as a skillet. With all the potatoes in Colombia, you can make hash browns on your skillet/tray, and fry a nice steak to go with it. Or make pancakes for that matter - flour or potato. And if you think it's a little odd to use a tray as a skillet, stop thinking of it as a tray. Before I go to Colombia, I am going to decide whether this is a tray or a skillet, that is for sure. I mean, after all, I don't want to be confused when I get there.