THIS IS AN ARCHIVE OF EVERYTHING KIOSK HAS COLLECTED. TO MEET THE DIGITAL, WE HAVE A PHYSICAL, CURRENTLY IN STORAGE IN NEW YORK. NOTHING YOU SEE HERE IS FOR SALE. PLEASE USE AS A REFERENCE AND AN INSPIRATION AND PLEASE WRITE US IF YOU HAVE ANY QUESTIONS OR INFORMATION TO SHARE.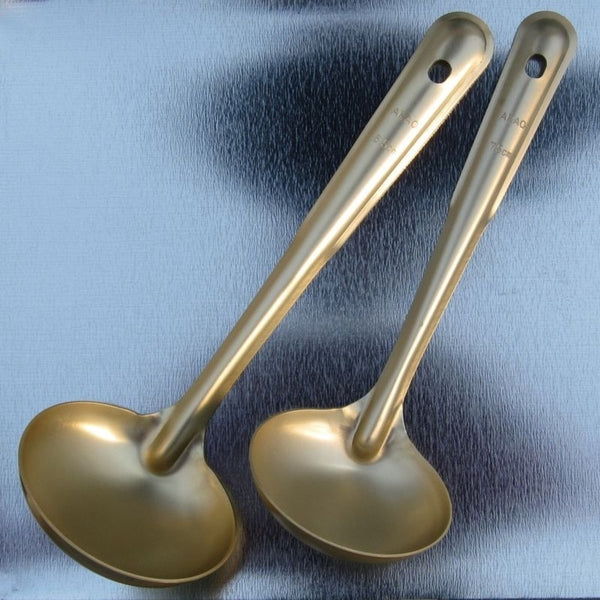 Aluminum Ladle Set
s: 3" x 7", l: 3.75" x 8"
Aluminum
JAPAN
I'll tell you
eating soup for 360 days last year -
it has gotten better now with these ladles.
One day,
when I move away from soup,
I am gonna bring these with me into my
non-puréed world.
They have been made since
1947.
You know, with time on their side,
they have to be
good.
They arrive to you
as a pair.