THIS IS AN ARCHIVE OF EVERYTHING KIOSK HAS COLLECTED. TO MEET THE DIGITAL, WE HAVE A PHYSICAL, CURRENTLY IN STORAGE IN NEW YORK. NOTHING YOU SEE HERE IS FOR SALE. PLEASE USE AS A REFERENCE AND AN INSPIRATION AND PLEASE WRITE US IF YOU HAVE ANY QUESTIONS OR INFORMATION TO SHARE.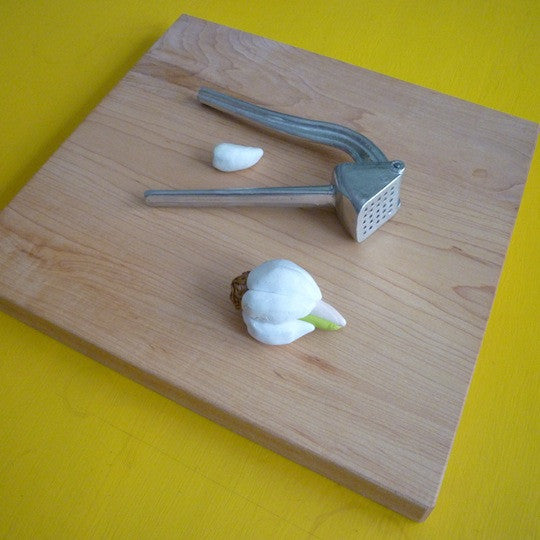 Garlic Press
6.5" x 1.25" x 1.25"
Aluminum
PORTUGAL
THIS IS AN ONGOING ITEM!
If salt and pepper are the king and queen of the kitchen, garlic is the president. And not only the president of the Whole States United in America, but the President of France, Germany, Japan, China, Mexico, and every country in the world with a capital less than 60º from the equator. I have a huge crush on garlic and our President too. Personally I could not think of crushing the current president, but I will crush a clove of garlic as intended; a huge crush in my supper squash.