THIS IS AN ARCHIVE OF EVERYTHING KIOSK HAS COLLECTED. TO MEET THE DIGITAL, WE HAVE A PHYSICAL, CURRENTLY IN STORAGE IN NEW YORK. NOTHING YOU SEE HERE IS FOR SALE. PLEASE USE AS A REFERENCE AND AN INSPIRATION AND PLEASE WRITE US IF YOU HAVE ANY QUESTIONS OR INFORMATION TO SHARE.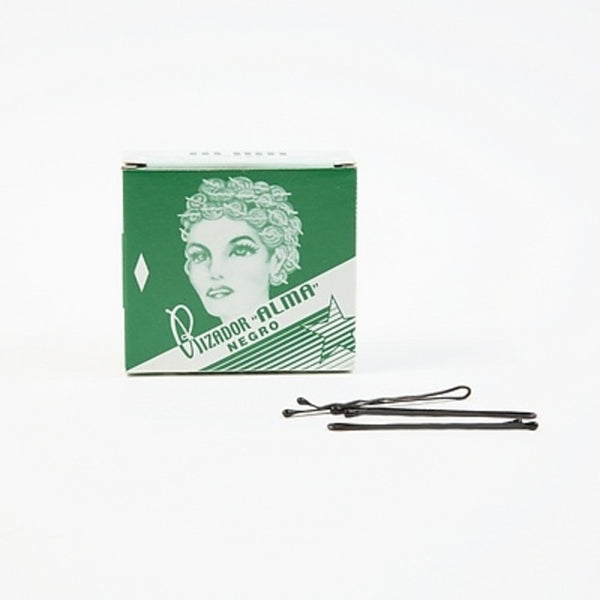 Alma Hairpins
2.5" x 1" x 2.5"
Metal with Plastic Coating
MEXICO
Alma has always been one of my favorite names; I think it is really graphically appealing. Apparently the box design has not changed since the '30s. This was one of the products locals recommended I buy. It is a normal, standard, strait-olde bobby pin, nothing fancy, just a beautiful box design to brighten up your medicine chest. She's a bit glamorous and can you imagine her with her hair down? What a knockout! I'd really like to know why a star is incorporated into so much Mexican graphic design, it's funny because we started stamping our Kiosk cards with stars a few months ago, I guess it's the memory of school days and how you really wanted the star on the paper.