THIS IS AN ARCHIVE OF EVERYTHING KIOSK HAS COLLECTED. TO MEET THE DIGITAL, WE HAVE A PHYSICAL, CURRENTLY IN STORAGE IN NEW YORK. NOTHING YOU SEE HERE IS FOR SALE. PLEASE USE AS A REFERENCE AND AN INSPIRATION AND PLEASE WRITE US IF YOU HAVE ANY QUESTIONS OR INFORMATION TO SHARE.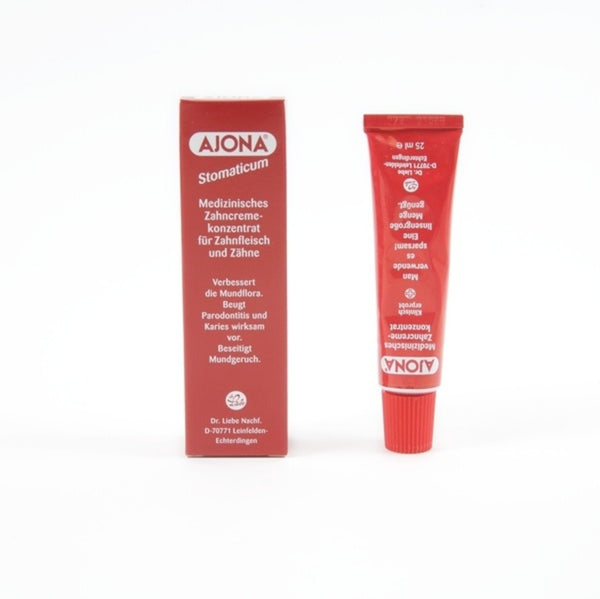 Ajona Toothpaste
4.25" x 1.75" x 1"
Water, Chalk, Glycerin, Sodium Laurylsulfate & Natural Flavoring etc.
GERMANY
A German punch in the face. No, a German punch in the mouth. A kick in the punch! This very potent toothpaste is made for people with sensitive teeth and is composed of a zillion great ingredients, all of which are natural. As if we would ever carry anything unnatural...anyway, the funny thing is as it is a concentrate - you are only supposed to use a drop of the toothpaste, hence the small size of the tube. And should you forget to only use a drop of toothpaste, the taste-explosion will remind you that you have the equivalent of a tablespoon of toothpaste in your mouth. This toothpaste works so well that I am think of picking up smoking again to give it a run for its money.