THIS IS AN ARCHIVE OF EVERYTHING KIOSK HAS COLLECTED. TO MEET THE DIGITAL, WE HAVE A PHYSICAL, CURRENTLY IN STORAGE IN NEW YORK. NOTHING YOU SEE HERE IS FOR SALE. PLEASE USE AS A REFERENCE AND AN INSPIRATION AND PLEASE WRITE US IF YOU HAVE ANY QUESTIONS OR INFORMATION TO SHARE.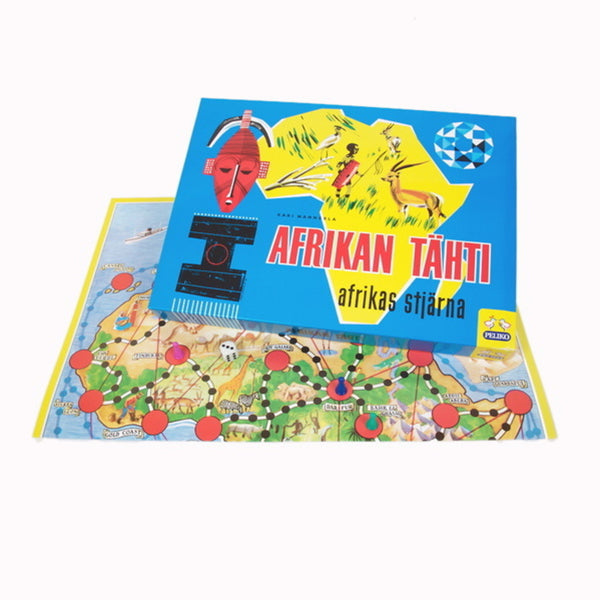 African Star Board Game
14" x 10" x 1.5"
Paper & Plastic
FINLAND
"Star of Africa" or Afrikan Tähti is one of Finland's most popular board games; it is rumored there is one in every home. Designed in 1951 by 18-year-old Kari Mannerla, it has sold 3 million + copies. The goal of the game is to get the legendary Star of Africa diamond off the continent. Little side note: the 530.20 carat diamond is part of the British Crown Jewels and already in the Tower of London, being presented to King Edward the VII in 1907 for his 66th birthday...but what the heck? A game is a game. Start in Cairo or Tangier, raid the continent for the diamond, haul it out of there...hey, this sounds like modern times! Fun! Many people swear this is their favorite board game - the race is on!