THIS IS AN ARCHIVE OF EVERYTHING KIOSK HAS COLLECTED. TO MEET THE DIGITAL, WE HAVE A PHYSICAL, CURRENTLY IN STORAGE IN NEW YORK. NOTHING YOU SEE HERE IS FOR SALE. PLEASE USE AS A REFERENCE AND AN INSPIRATION AND PLEASE WRITE US IF YOU HAVE ANY QUESTIONS OR INFORMATION TO SHARE.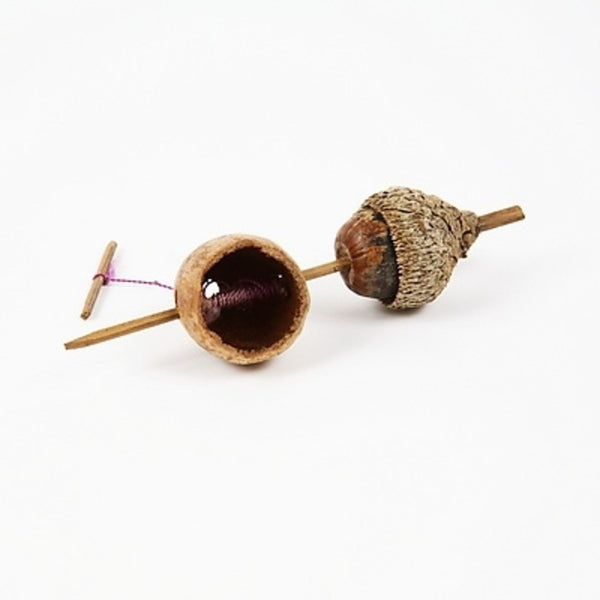 Acorn Toy
5" long
100% Acorn, Wood Stick & Thread
MEXICO
A little boy in the weekly market sold these to me. While holding the empty shell, one pulls the string and it sends the acorn into a spin. Endless enjoyment. It's back to the basics of what toys used to be. Hopefully we never find any Mickey Mouse branding on these.