THIS IS AN ARCHIVE OF EVERYTHING KIOSK HAS COLLECTED. TO MEET THE DIGITAL, WE HAVE A PHYSICAL, CURRENTLY IN STORAGE IN NEW YORK. NOTHING YOU SEE HERE IS FOR SALE. PLEASE USE AS A REFERENCE AND AN INSPIRATION AND PLEASE WRITE US IF YOU HAVE ANY QUESTIONS OR INFORMATION TO SHARE.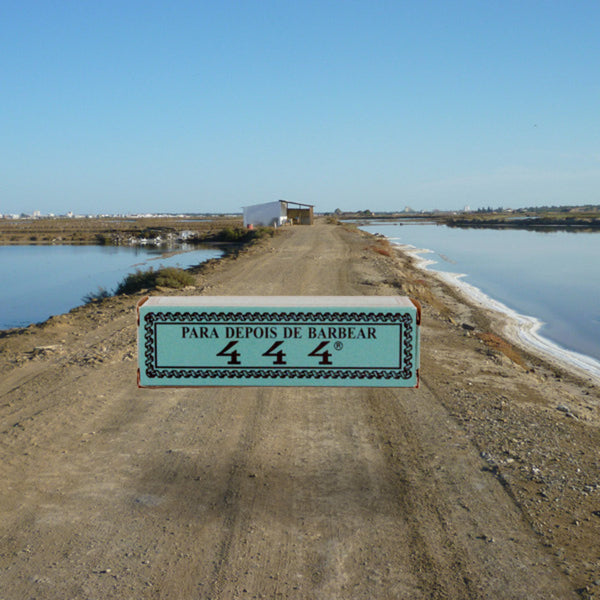 444 Shaving Ointment
4.25" x 1.25"
Alcohol, Glycerin, Resin Carboxivinilica, Dispropilamina & Distilled Menthol
PORTUGAL
When I asked "Why the name?" no one could explain. Why 444? Dial 444 for a good shave? Take 4 blades and 4 soaps and 4 tonics for a close cut? Reading up on 444 I was surprised by all the online chatter; actually I was surprised by all the online shaving forums and obsessive shavers. Many people seem to have their own personal blends for 444. Used alone or mixed into a liquid aftershave, rubbed on straight or blended, in the end it did not matter as the consensus was "Menthol Blast." Your cheeks have been warned: careful, sensitive-skin users! You have got to be tough stuff to take on the 444. Made in a small production by a perfume shop in Porto.