THIS IS AN ARCHIVE OF EVERYTHING KIOSK HAS COLLECTED. TO MEET THE DIGITAL, WE HAVE A PHYSICAL, CURRENTLY IN STORAGE IN NEW YORK. NOTHING YOU SEE HERE IS FOR SALE. PLEASE USE AS A REFERENCE AND AN INSPIRATION AND PLEASE WRITE US IF YOU HAVE ANY QUESTIONS OR INFORMATION TO SHARE.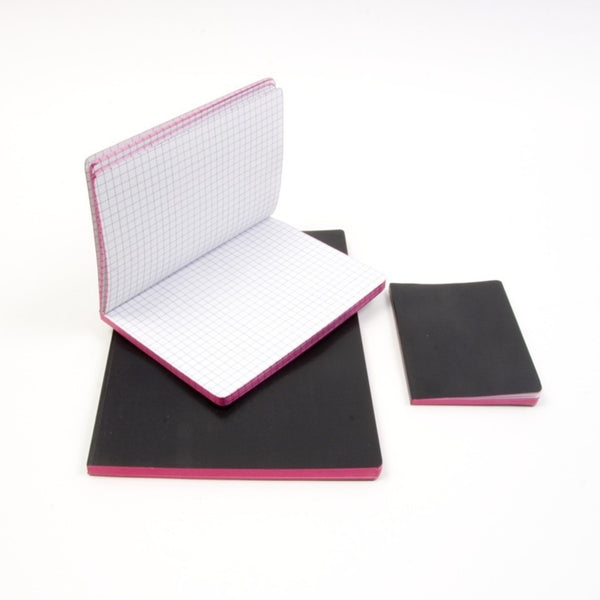 3 Piece Old Fashioned Black Notebook Set
A7 lined notebook, A6 grid book, A5 blank book
Paper & Vinyl Coated Cover
SWEDEN
Who was it that said, "black is in and pink is India's navy?" Don't worry about it - now you can have both colors in one and three European sizes for three different purposes. Swedes were shocked we liked them so much, but then they thought about grandpa and how he always had one of these on him in the hobby room and they grew nostalgic. We don't even have a Swedish grandpa and we're nostalgic just looking at them. Pink and Black and nostalgia: love at first sight!