THIS IS AN ARCHIVE OF EVERYTHING KIOSK HAS COLLECTED. TO MEET THE DIGITAL, WE HAVE A PHYSICAL, CURRENTLY IN STORAGE IN NEW YORK. NOTHING YOU SEE HERE IS FOR SALE. PLEASE USE AS A REFERENCE AND AN INSPIRATION AND PLEASE WRITE US IF YOU HAVE ANY QUESTIONS OR INFORMATION TO SHARE.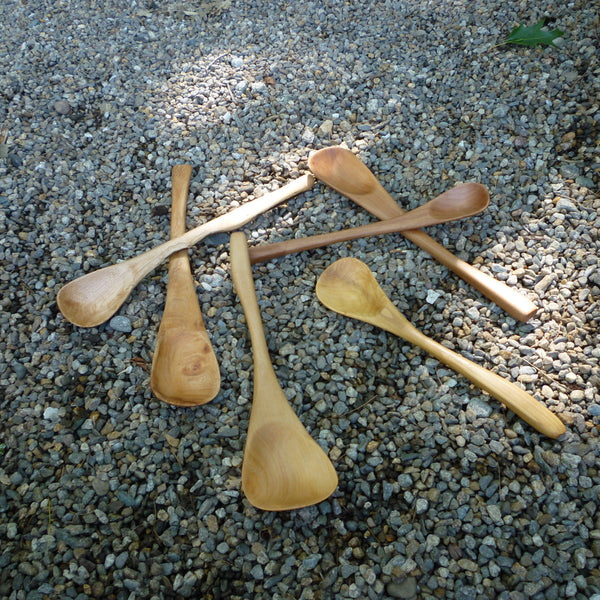 Wood Spoon
Lengths vary from 11 1/2" to 13"
Wood
USA
George is a 5th generation Bolinas native. He now lives up in Oregon and comes down annually to visit family and participate in the Bolinas Winter Faire, where we first came across his work. He whittles these spoons and paddles from fallen trees on his neighbors' properties, allowing the found shape of the length of wood to determine the form of the spoon or paddle. Every spoon is different. - G.G.