THIS IS AN ARCHIVE OF EVERYTHING KIOSK HAS COLLECTED. TO MEET THE DIGITAL, WE HAVE A PHYSICAL, CURRENTLY IN STORAGE IN NEW YORK. NOTHING YOU SEE HERE IS FOR SALE. PLEASE USE AS A REFERENCE AND AN INSPIRATION AND PLEASE WRITE US IF YOU HAVE ANY QUESTIONS OR INFORMATION TO SHARE.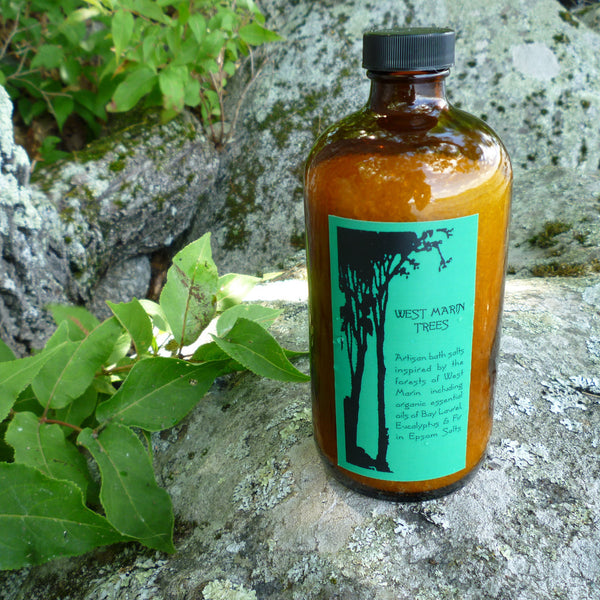 West Marin Trees Bath Salts
16 oz.
Bay Laurel, Eucalyptus, Fir & Epsom Salts
California, USA
THIS IS AN ONGOING ITEM!
Leila is a native Californian, a cabin dweller, and a maker of luscious botanical perfume blends. Since 1987, she has been creating goddess blends, mixing personalized scents, and teaching aromatic alchemy workshops from her kitchen at home. Inspired by the forests of West Marin, this bath treat includes organic essential oils of bay laurel, eucalyptus, fir, and other local scents in Epsom salts. - G.G.