THIS IS AN ARCHIVE OF EVERYTHING KIOSK HAS COLLECTED. TO MEET THE DIGITAL, WE HAVE A PHYSICAL, CURRENTLY IN STORAGE IN NEW YORK. NOTHING YOU SEE HERE IS FOR SALE. PLEASE USE AS A REFERENCE AND AN INSPIRATION AND PLEASE WRITE US IF YOU HAVE ANY QUESTIONS OR INFORMATION TO SHARE.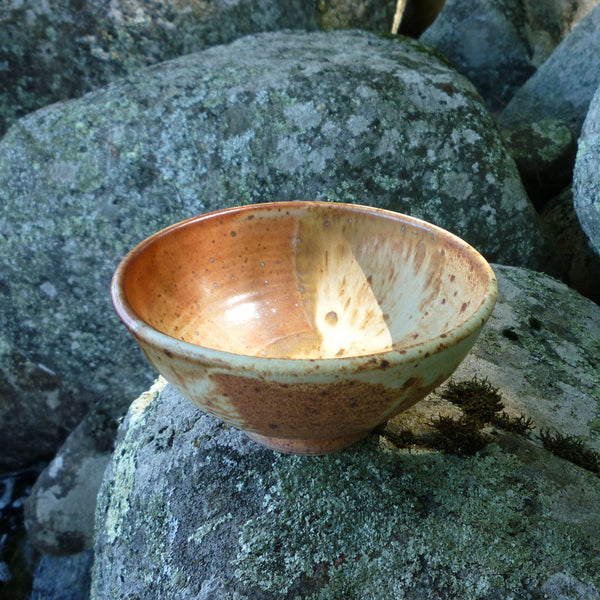 Stoneware Bowl
3" x 6"
Glazed Ceramic
California, USA
THIS IS A GRAVEL AND GOLD ITEM!
Cliff throws these handsome bowls by hand in his studio up by the Mendocino Coast. Their form and Rufus Rust glaze vary somewhat, reflecting the giant redwood trees growing all around Cliff's place. The bowls are fired at a very high temperature and are sturdy and practical for every day use. - G.G.