THIS IS AN ARCHIVE OF EVERYTHING KIOSK HAS COLLECTED. TO MEET THE DIGITAL, WE HAVE A PHYSICAL, CURRENTLY IN STORAGE IN NEW YORK. NOTHING YOU SEE HERE IS FOR SALE. PLEASE USE AS A REFERENCE AND AN INSPIRATION AND PLEASE WRITE US IF YOU HAVE ANY QUESTIONS OR INFORMATION TO SHARE.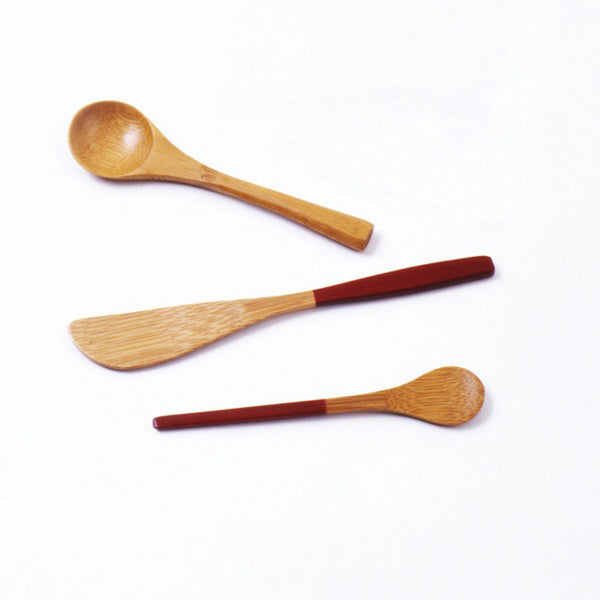 Set of Three Bamboo Kitchen Utensils
Knife with Dark Red Lacquer: 6.5"
Spoon with Dark Red Lacquer: 4.75"
Plain Big Spoon: 5"
Bamboo
JAPAN
Bamboo is a common material in Asia. For centuries, it has been used in the home because it is flexible, strong and food-safe, which makes it a perfect material for kitchen tools and utensils. When burned, bamboo does not release any toxins, so it is environmentally friendly when disposed. These three utensils are a good addition to any kitchen. They are darker in color than untreated bamboo as they have been coal smoked. They are good to use as a serving spoon, spice spoon and butter knife - among other things. Small in size. Hand washable.