THIS IS AN ARCHIVE OF EVERYTHING KIOSK HAS COLLECTED. TO MEET THE DIGITAL, WE HAVE A PHYSICAL, CURRENTLY IN STORAGE IN NEW YORK. NOTHING YOU SEE HERE IS FOR SALE. PLEASE USE AS A REFERENCE AND AN INSPIRATION AND PLEASE WRITE US IF YOU HAVE ANY QUESTIONS OR INFORMATION TO SHARE.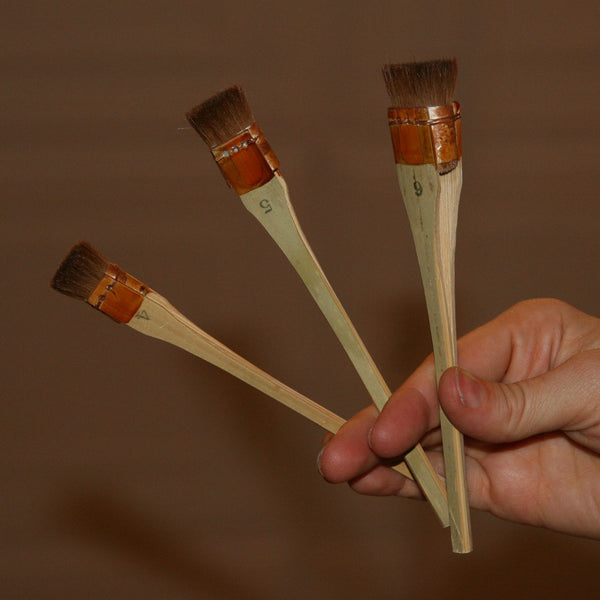 Set of 3 Paint Brushes
6" 
Bamboo & Horsehair
JAPAN
The shop these brushes come from was established in 1869 in Kyoto - it still stands in the same location with the same appearance. The brooms and brushes they sell are made by some of the last traditional broom makers in Kyoto - they are increasingly hard to find and considered to be a rarity. The shop does not ship nor does it supply to any other stores. These brushes are made of horsehair and are produced for Yuzen fabric dyeing. The technique of Yuzen dyeing was established approximately 300 years ago when hand-painted patterns were transferred to silk fabrics for the first time in Japan. The brushes can be used with a variety of Western paints.