THIS IS AN ARCHIVE OF EVERYTHING KIOSK HAS COLLECTED. TO MEET THE DIGITAL, WE HAVE A PHYSICAL, CURRENTLY IN STORAGE IN NEW YORK. NOTHING YOU SEE HERE IS FOR SALE. PLEASE USE AS A REFERENCE AND AN INSPIRATION AND PLEASE WRITE US IF YOU HAVE ANY QUESTIONS OR INFORMATION TO SHARE.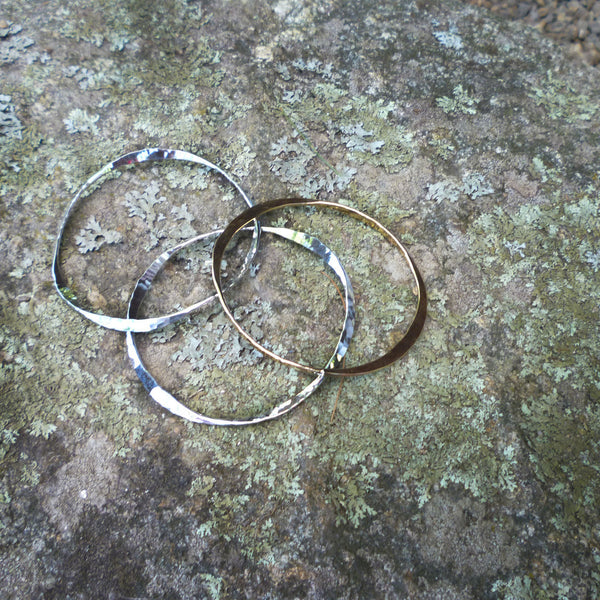 Point Reyes Bangle
Large: 2 1/2" Small: 2 1/4"
14k Gold-Fill or Sterling Silver
California, USA
THIS IS A GRAVEL AND GOLD ITEM!
These classic bangle bracelets are hand-pounded by David Clarkson up in Point Reyes Station. On account of all this pounding, all have light-catching faceted sides. Lovely on their own, especially lovely when stacked together or with bracelet friends, bonus lovely when stacked wrist to elbow. Lightweight enough to wear for a jog on the beach, no problem, and making always a marvelous twinkling sound that reminds us of aunties administering bath time. - G.G.