THIS IS AN ARCHIVE OF EVERYTHING KIOSK HAS COLLECTED. TO MEET THE DIGITAL, WE HAVE A PHYSICAL, CURRENTLY IN STORAGE IN NEW YORK. NOTHING YOU SEE HERE IS FOR SALE. PLEASE USE AS A REFERENCE AND AN INSPIRATION AND PLEASE WRITE US IF YOU HAVE ANY QUESTIONS OR INFORMATION TO SHARE.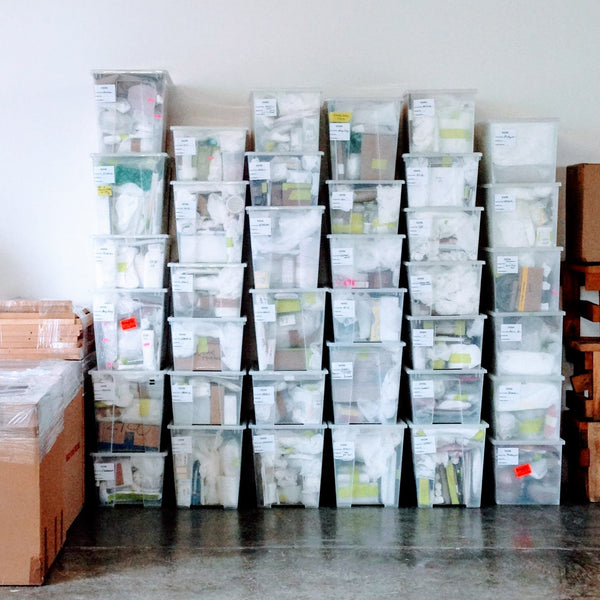 KIOSK Archive of 1,188 objects
Assorted materials and mediums, years, dimensions, countries, everything... kind of the ultimate object of objects.

Our archive of everything we have ever sold is now available for purchase for the sum of the original retail prices. Help us find it a good home, storage is not the place, no matter how pretty it looks in boxes. Buy a moment in material culture chosen by us. History made. Objects to love. Incredibly cataloged and organized. 1,176 things collected between 2005 - today, 16 years of work summed up.

You can see it all here:
https://archive.kioskkiosk.com/

Make yourself the caregiver of this incredible mass of things. This is a true work of art, shown at MoMA / PS1 in 2015. My art is your fantasy! You know I love the stuff but the time has come to get it out into the world, I know you will love it too. A Google spreadsheet with every detail possible regarding each and every KIOSK item is also all yours. Contact us for more details and discussion. Your win, is our win, is everyones win. Imagine all the great study opportunities; what you could offer your friends, neighborhood and community. Excellent dinner conversations. Plus all the stuff! Reduced price for a good place with nice people who care, even more reduced if the collection helps to improve a community. Almost free if your dream is to make a difference in the world. Let's open up some peoples thoughts, eyes and imagination together! The fantasy is this collection is the beginning of a community driven collection of objects from all around the world. How and where to begin? That is the only question! Let's build it together! And yes, this is for real. Don't hesitate to reach out and write for more details. For an institution, this is an easy acquisition, ready to roll and perfect for public engagement.