THIS IS AN ARCHIVE OF EVERYTHING KIOSK HAS COLLECTED. TO MEET THE DIGITAL, WE HAVE A PHYSICAL, CURRENTLY IN STORAGE IN NEW YORK. NOTHING YOU SEE HERE IS FOR SALE. PLEASE USE AS A REFERENCE AND AN INSPIRATION AND PLEASE WRITE US IF YOU HAVE ANY QUESTIONS OR INFORMATION TO SHARE.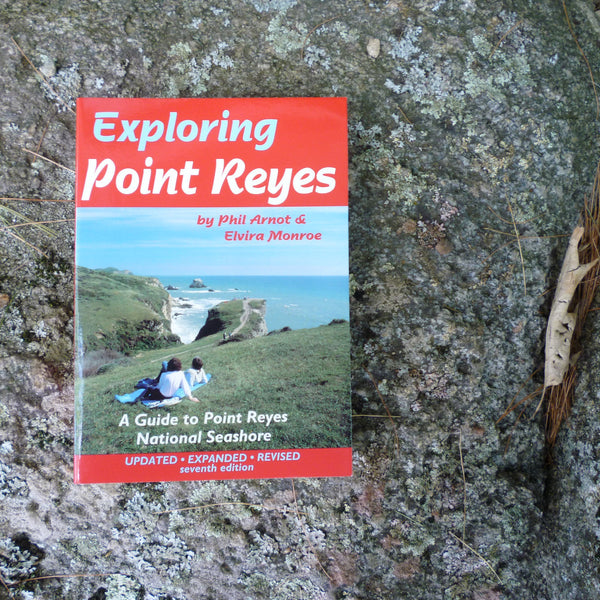 Exploring Point Reyes
5" x 7", 232 pages
Paper
USA
Once upon a time, there was a little guidebook much treasured among both West Marin locals and carpetbaggers alike called Point Reyes: Secret Places and Magic Moments. It was a great little book by Phil Arnot and Elvira Monroe, and it lead you to great places, as promised by its great title. Then one sad day, the little great book grew up, cut its hair, got a straight job, and changed its name to Exploring Point Reyes: A Guide to Point Reyes National Seashore. The ladies of the store in town mourned the loss of its free ways, but in its heart of Tinkerbell hearts, it's still the same great old hippie guidebook. Use it! - G.G.