THIS IS AN ARCHIVE OF EVERYTHING KIOSK HAS COLLECTED. TO MEET THE DIGITAL, WE HAVE A PHYSICAL, CURRENTLY IN STORAGE IN NEW YORK. NOTHING YOU SEE HERE IS FOR SALE. PLEASE USE AS A REFERENCE AND AN INSPIRATION AND PLEASE WRITE US IF YOU HAVE ANY QUESTIONS OR INFORMATION TO SHARE.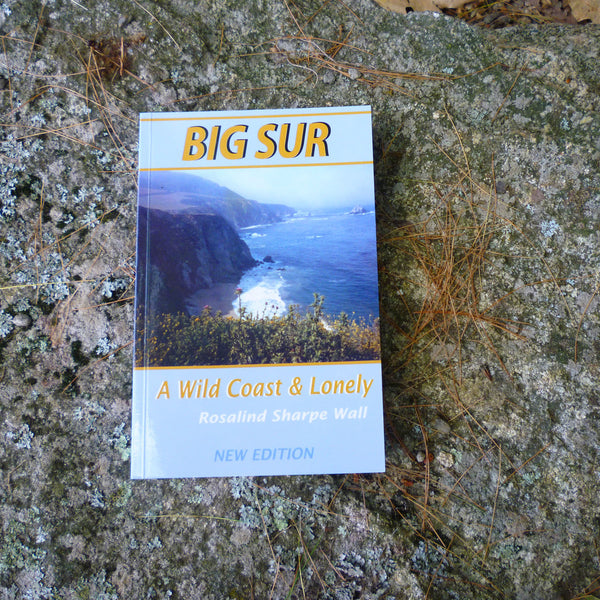 Big Sur
5" x 8", 243 pages
Paper
USA
What you'll get in Big Sur: A Wild Coast & Lonely is a native's history of that storied place with its many ranchers, artists, outlaws, and wild ones. As well as an account of Rosalind's own life there, growing up before even Highway 1 was built. A satisfying read, and one that will, in all likelihood; one, fill in the bits about Big Sur that Zandy's Bride (Liv Ullmann as Surprise Cougar Mail Order Bride sent to The Rancher Gene Hackman) failed to provide; and two, force you to make the magical trip. All you need now are a few non-native, frequent-visitor quickie suggestions:
Sleep in a tent: Fernwood
Sleep in a room / get married: Deetjen's Big Sur Inn
Walk in the woods: Julia Pfeiffer Burns State Park
Walk to the beach: Andrew Molera State Park
Hike to a soak: Sykes Hot Springs
2 am fancy soak: Esalen
Zen soak: Tassajara
Gas station / best green garlic salad dressing: Big Sur Bakery
View / White Russians: Napenthe
Movie / music night: Henry Miller Library
Have fun! - G.G.